DownRange Construction Leadership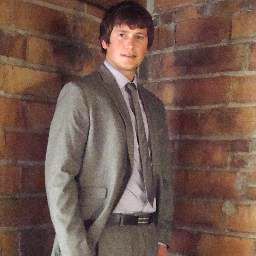 Robbie Veurink – Owner
Robbie Veurink began his career in construction in 2000 when he created Veurink Construction. The company was in operation until 2012, when he accepted a Civil Engineering position with the City of Sioux Falls.
Veurink earned his bachelor's degree in civil engineering in 2009 and a master's degree in structural engineering 2011 from SDSU His work with the City of Sioux Falls included oversight of large projects such as the Denny Sanford Premier Center, Fire Station number 11 and the Midco Aquatic Center project development.
Veurink started his own engineering company in 2014, Midwest Engineering (Midweng.com). In 2015, when Veurink realized there was a lack of construction companies specializing in structural projects, DownRange Construction was born.
Veurink felt from the very beginning that with his experience in construction and education as an engineer, he could create a unique company that would provide clients with a level of knowledge and service unmatched by any other company.
DownRange Construction is one of the few, if not the only, construction company owned by a licensed and practicing structural engineer in the state of South Dakota.
DownRange Construction's owner, Robbie Veurink credentials include:
Bachelors in Civil Engineering – South Dakota State University
Masters Degree with structural engineering emphasis – South Dakota State University
Licensed Structural Engineer
For a free estimate or to discuss your project, call us today at 605-481-1649 or click here to send an email.